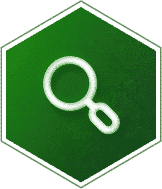 What is melatonin?
Melatonin is a hormone produced by the pineal gland in your brain. It is primarily responsible for regulating your body's circadian rhythm to manage your natural cycle.
sleep. The time of day influences the cycle of production and release of this hormone – melatonin levels naturally rise in the evening and fall in the morning.
This is why it is often used as a sleep aid to combat problems such as insomnia.
It is widely available in the United States and Australia as an over-the-counter medication, but requires a prescription in other parts of the world, such as Europe.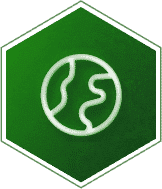 Where does it come from?
When it comes to melatonin supplements, some experts recommend a dosage of around 0.5 to 3 milligrams for sleep-related issues. Higher doses may cause daytime sleepiness.
Most food databases don't list the amount of melatonin in foods, but according to available research, these six foods are good sources of melatonin:
• Tart cherries
Tart cherry juice is one of the best-known sleep aids. Researchers have found that it increases melatonin levels in the body and improves sleep. Remember that cherry juice is high in sugar.
Drinking it every night could significantly increase your calorie intake. Eating cherries instead of drinking their juice is a healthier way to get melatonin.
• Goji berries
Produced by a plant native to China, goji berries have been touted for their anti-aging effects. They are also rich in melatonin and can improve sleep.
• Eggs
Among animal products, eggs are one of the best sources of melatonin. Eggs are also very nutritious, providing protein and iron, among other essential nutrients.
• Milk
Warm milk is a traditional remedy for insomnia, so it's no surprise that it's high in melatonin. It might be a good option if you tolerate dairy products.
• Fish
Fish is a better source of melatonin than other meats. The best options are fatty fish like salmon and sardines, which also provide valuable omega-3 fatty acids.
• Nut
Most nuts contain a good amount of melatonin. Pistachios and almonds are among the richest. Nuts are also a great source of many antioxidants, healthy omega-3 fats, and minerals.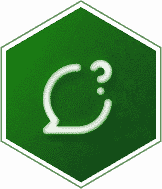 Why is it used?
In addition to improving sleep, melatonin is also involved in managing immune function, blood pressure, and cortisol levels.
Additionally, it acts as an antioxidant, and some research has shown that it can have a significant effect on many health conditions.
In fact, studies show that melatonin can improve eye health, reduce symptoms of seasonal depression, and even relieve acid reflux.
Other studies indicate that melatonin improves the quality and duration of sleep during the day.
This is especially beneficial for people whose schedules require them to sleep during the day, such as shift workers.
Additionally, melatonin may improve overall sleep quality in people with sleep disorders. Specifically, melatonin appears to reduce the time it takes for people to fall asleep (known as sleep latency) and increase total sleep time).
Melatonin supplements appear to be safe for adults when used for short or long periods of time.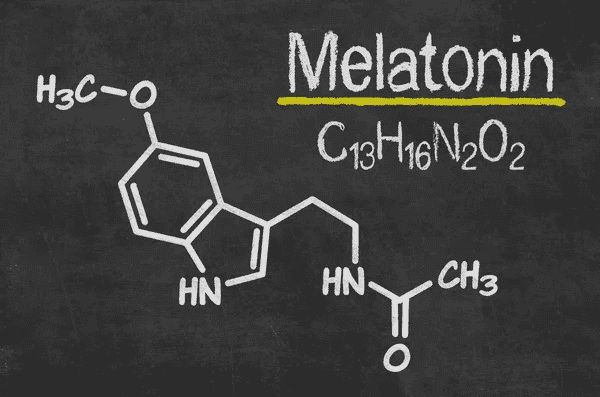 Discover other plants used in our products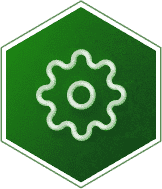 Bibliography
1. Andersen, LPH, Gögenur, I., Rosenberg, J., & Reiter, RJ (2016). The Safety of Melatonin in Humans. Clinical Drug Investigation , 36(3), 169-175. https://doi.org/10.1007/s40261-015-0368-5
2. Claustrat, B., & Leston, J. (2015). Melatonin: Physiological effects in humans. Neuro-Surgery, 61(2-3), 77-84. https://doi.org/10.1016/j.neuchi.2015.03.002
3. Contributors, WE (nd). Foods High in Melatonin. WebMD. Retrieved June 14, 2022, from https://www.webmd.com/diet/foods-high-in-melatonin
4. Costello, RB, Lentino, CV, Boyd, CC, O'Connell, ML, Crawford, CC, Sprengel, ML, & Deuster, PA (2014).
The effectiveness of melatonin for promoting healthy sleep: A rapid evidence assessment of the literature . Nutrition Journal, 13, 106. https://doi.org/10.1186/1475-2891-13-106
5. Ferracioli-Oda, E., Qawasmi, A., & Bloch, MH (2013). Meta-Analysis: Melatonin for the Treatment of Primary Sleep Disorders . PLOS ONE, 8(5), e63773. https://doi.org/10.1371/journal.pone.0063773
6. Kandil, TS, Mousa, AA, El-Gendy, AA, & Abbas, AM (2010). The potential therapeutic effect of melatonin in Gastro-Esophageal Reflux Disease. BMC Gastroenterology, 10, 7. https://doi.org/10.1186/1471-230X-10-7
7. Lewy, AJ, Lefler, BJ, Emens, JS, & Bauer, VK (2006). The circadian basis of winter depression. Proceedings of the National Academy of Sciences of the United States of America, 103(19), 7414-7419. https://doi.org/10.1073/pnas.0602425103
8. Liu, J., Huang, F., & He, H.-W. (2013). Melatonin Effects on Hard Tissues: Bone and Tooth. International Journal of Molecular Sciences, 14(5), 10063-10074. https://doi.org/10.3390/ijms140510063
9. Masters, A., Pandi-Perumal, SR, Seixas, A., Girardin, J.-L., & McFarlane, SI (2014). Melatonin, the Hormone of Darkness: From Sleep Promotion to Ebola Treatment. Brain disorders & therapy, 4(1), 1000151. https://doi.org/10.4172/2168-975X.1000151
10. Sadeghniiat-Haghighi, K., Bahrami, H., Aminian, O., Meysami, A., & Khajeh-Mehrizi, A. (2016). Melatonin therapy in shift workers with difficulty falling asleep: A randomized, double-blind, placebo-controlled crossover field study . Work, 55(1), 225-230. https://doi.org/10.3233/WOR-162376
11. Yi, C., Pan, X., Yan, H., Guo, M., & Pierpaoli, W. (2005). Effects of melatonin in age-related macular degeneration. Annals of the New York Academy of Sciences, 1057, 384-392. https://doi.org/10.1196/annals.1356.029