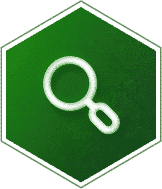 What is Omega 3?
Omega-3s are a family of essential fatty acids that play important roles in your body and may provide a number of health benefits (Spector & Kim, 2015; Weylandt et al., 2015)
For people who don't eat a lot of these foods, an omega-3 supplement, such as fish oil or algal oil, is often recommended.
In this dietary supplement the omega-3 fatty acid used is DHA.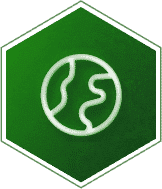 Where does it come from?
Since your body cannot produce them on its own, you must get them from your diet. The three main types are ALA (α-linolenic acid), DHA (docosahexaenoic acid), and EPA (eicosapentaenoic acid). ALA is found primarily in plants, while DHA and EPA are mostly present in foods of animal origin and algae.
Foods high in omega 3 fatty acids include fatty fish, fish oil, flax seeds, chia seeds, flaxseed oil and walnuts.
DHA:
Docosahexaenoic acid (DHA) is your body's most important omega-3 fatty acid.
It is a key structural component of your brain, the retina of your eyes, and many other parts of the body (Guesnet & Alessandri, 2011)
Like EPA, it is found primarily in foods of animal origin such as fatty fish and fish oil. Meat, eggs, and dairy products from grazing animals also tend to contain significant amounts.
Vegetarians and vegans are often lacking in DHA and should take microalgae supplements to ensure they are getting enough of this omega-3 (Conquer & Holub, 1996; Davis & Kris-Etherton, 2003)).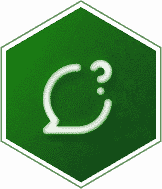 Why is it used?
Omega-3 fatty acids, especially DHA, are essential for the brain and retinas (Guesnet & Alessandri, 2011)
It is especially important for pregnant and breastfeeding women to consume enough DHA, as it can affect the baby's health and intelligence (Greenberg et al., 2008)
Additionally, adequate intake of omega 3 fatty acids may have powerful health benefits for adults.
This is especially true for the longer chain forms, EPA and DHA.
Although the evidence is mixed, studies indicate that omega-3 fatty acids can protect against all kinds of diseases, including breast cancer, depression, ADHD and various inflammatory diseases (Bloch & Qawasmi, 2011; K. Li et al., 2014; Martins, 2009; Zheng et al., 2013)
If you don't eat fish or other dietary sources of omega-3s, consider taking supplements. They are inexpensive and effective!
• Omega-3s may improve eye health
DHA, a type of omega-3, is a major structural component of the retina of your eye (Anderson et al., 1990)
When you do not consume enough DHA, vision problems can occur (SanGiovanni & Chew, 2005; M. Singh, 2005)
Interestingly, adequate omega-3 intake is linked to a reduced risk of macular degeneration, one of the leading causes of permanent eye damage and blindness worldwide (Lim et al., 2012; Merle et al., 2014)
• Omega-3s may improve risk factors for heart disease
Heart attacks and strokes are the leading causes of death worldwide (The Top 10 Causes of Death, nd)
Decades ago, researchers observed that fishing communities had very low rates of these diseases. This phenomenon was later linked to omega-3 consumption (Dewailly et al., 2003; Leaf, 2008)
Since then, omega-3 fatty acids have been linked to numerous heart health benefits (Peter et al., 2013)
These advantages relate to:
Triglycerides:
Omega-3s can lead to a significant reduction in triglycerides, usually in the range of 15-30%. (Cazzola et al., 2007; Oliveira & Rondó, 2011; Shidfar et al., 2008)
The "good" HDL cholesterol:
Omega-3s can increase HDL "good" cholesterol levels (Bernstein et al., 2012; Eslick et al., 2009; Warner et al., 1989)
Blood pressure :
Omega-3s can reduce blood pressure levels in people with high blood pressure (Cazzola et al., 2007; Ramel et al., 2010)
Blood clots: Omega 3 fatty acids can prevent platelets from clumping together.
This helps prevent blood clots from forming (Marchioli et al., 2002; RB Singh et al., 2002)
Plaque: By keeping your arteries smooth and damage-free, omega-3s help prevent plaque that can narrow and harden your arteries. (Miyoshi et al., 2014; Wang et al., 2012)
Inflammation:
Omega-3s reduce the production of certain substances released during your body's inflammatory response (Ciubotaru et al., 2003; Rizza et al., 2009; Thusgaard et al., 2009)
• Omega-3s may reduce ADHD symptoms in children
Attention Deficit Hyperactivity Disorder (ADHD) is a behavioral disorder characterized by inattention, hyperactivity and impulsivity (Giacobini et al., 2018)
Several studies note that children with ADHD have lower blood levels of omega-3 fatty acids than their healthy peers (Gillies et al., 2012; Stevens et al., 1995)
Additionally, numerous studies have observed that omega-3 supplements can reduce ADHD symptoms. Omega-3s help improve inattentiveness and task completion. They also decrease hyperactivity, impulsivity, restlessness and aggressiveness (Bélanger et al., 2009; Bloch & Qawasmi, 2011; Milte et al., 2012; Perera et al., 2012)
Recently, researchers have observed that fish oil supplements are one of the most promising treatments for ADHD (Heilskov Rytter et al., 2015)
• Omega-3s may reduce symptoms of metabolic syndrome
Omega-3s may have many benefits for people with metabolic syndrome. They can reduce insulin resistance, fight inflammation and improve several heart disease risk factors. (Dangardt et al., 2010; Ebrahimi et al., 2009; Kaur, 2014; Robinson & Mazurak, 2013)
• Omega-3s can fight inflammation
Omega-3s can reduce chronic inflammation, which can contribute to heart disease, cancer, and other diseases. (Calder, 2006; Kiecolt-Glaser et al., 2011; H. Li et al., 2005; K. Li et al., 2014; Simopoulos, 2002)
• Omega-3s can fight autoimmune diseases
In autoimmune diseases, your immune system mistakes healthy cells for foreign cells and begins to attack them.
Type 1 diabetes is a good example: your immune system attacks the insulin-producing cells of the pancreas.
Omega-3s can fight some of these diseases and may be particularly important early in life.
Studies show that getting enough omega-3s in the first year of life is linked to a reduced risk of many autoimmune diseases, including type 1 diabetes, autoimmune diabetes, and multiple sclerosis. in plaques (Hoare et al., 2016; Löfvenborg et al., 2014; Stene et al., 2003)
Omega-3s also help treat lupus, rheumatoid arthritis, ulcerative colitis, Crohn's disease and psoriasis (Balbás et al., 2011; Berbert et al., 2005; Duffy et al., 2004; Papadia et al. al., 2010)
• Omega-3s can improve mental disorders
Low levels of omega-3s have been reported in people with psychiatric disorders (Grosso et al., 2014)
Studies suggest that omega-3 supplements may reduce the frequency of mood swings and relapses in people with schizophrenia and bipolar disorder (Balanzá-Martínez et al., 2011; Grosso et al., 2014; Peet & Stokes, 2005)
Omega-3 fatty acid supplementation may also reduce violent behavior (Benton, 2007)
• Omega-3s may improve bone and joint health
Osteoporosis and arthritis are two common diseases that affect the skeletal system.
Studies indicate that omega-3s can improve bone strength by increasing the amount of calcium in the bones, which should lead to a reduced risk of osteoporosis (Kruger et al., 1998; Kruger & Horrobin, 1997)
Omega-3s can also treat arthritis. Patients taking omega-3 supplements have reported reduced joint pain and increased grip strength (Brusch & Johnson, 1959; Danao-Camara & Shintani, 1999)
• Omega-3 fatty acids may improve sleep
Good sleep is one of the foundations of optimal health.
Studies link lack of sleep to many diseases, including obesity, diabetes, and depression (Alvaro et al., 2013; Cappuccio et al., 2010, 2011; Gangwisch et al., 2005)
Low levels of omega-3 fatty acids are associated with sleep problems in children and obstructive sleep apnea in adults (Ladesich et al., 2011; Montgomery et al., 2014)
Low levels of DHA are also linked to lower levels of the hormone melatonin, which aids in falling asleep (Peuhkuri et al., 2012)
Studies in children and adults show that omega-3 supplementation increases sleep duration and quality (Montgomery et al., 2014; Peuhkuri et al., 2012)

Discover other plants used in our products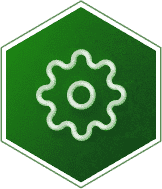 Bibliography
1. Alvaro, PK, Roberts, RM, & Harris, JK (2013). A Systematic Review Assessing Bidirectionality between Sleep Disturbances, Anxiety, and Depression. sleeping, 36(7), 1059-1068. https://doi.org/10.5665/sleep.2810
2. Anderson, GJ, Connor, WE, & Corliss, JD (1990). Docosahexaenoic acid is the preferred dietary n-3 fatty acid for the development of the brain and retina. Pediatric Research, 27(1), 89-97. https://doi.org/10.1203/00006450-199001000-00023
3. Balanzá-Martínez, V., Fries, GR, Colpo, GD, Silveira, PP, Portella, AK, Tabarés-Seisdedos, R., & Kapczinski, F. (2011). Therapeutic use of omega-3 fatty acids in bipolar disorder. Expert Review of Neurotherapeutics, 11(7), 1029-1047. https://doi.org/10.1586/ern.11.42
4. Balbás, GM, Regaña, MS, & Millet, PU (2011). Study on the use of omega-3 fatty acids as a therapeutic supplement in treatment of psoriasis. Clinical, Cosmetic and Investigational Dermatology, 4, 73-77. https://doi.org/10.2147/CCID.S17220
5. Bélanger, SA, Vanasse, M., Spahis, S., Sylvestre, M.-P., Lippé, S., L'heureux, F., Ghadirian, P., Vanasse, C.-M., & Levy, E. (2009). Omega-3 fatty acid treatment of children with attention-deficit hyperactivity disorder: A randomized, double-blind, placebo-controlled study. Paediatrics & Child Health, 14(2), 89-98. https://doi.org/10.1093/pch/14.2.89
6. Benton, D. (2007). The impact of diet on anti-social, violent and criminal behavior. Neuroscience and Biobehavioral Reviews, 31(5), 752-774. https://doi.org/10.1016/j.neubiorev.2007.02.002
7. Berbert, AA, Kondo, CRM, Almendra, CL, Matsuo, T., & Dichi, I. (2005). Supplementation of fish oil and olive oil in patients with rheumatoid arthritis . Nutrition (Burbank, Los Angeles County, Calif.), 21(2), 131-136. https://doi.org/10.1016/j.nut.2004.03.023
8. Bernstein, AM, Ding, EL, Willett, WC, & Rimm, EB (2012). A meta-analysis shows that docosahexaenoic acid from algal oil reduces serum triglycerides and increases HDL-cholesterol and LDL-cholesterol in persons without coronary heart disease . The Journal of Nutrition, 142(1), 99‐104. https://doi.org/10.3945/jn.111.148973
9. Bloch, MH, & Qawasmi, A. (2011). Omega-3 fatty acid supplementation for the treatment of children with attention-deficit/hyperactivity disorder symptomatology: Systematic review and meta-analysis . Journal of the American Academy of Child and Adolescent Psychiatry, 50(10), 991-1000. https://doi.org/10.1016/j.jaac.2011.06.008
10. Brusch, CA, & Johnson, ET (1959). A new dietary regimen for arthritis: Value of cod liver oil on a fasting stomach . Journal of the National Medical Association, 51(4), 266-270 passim.
11. Calder, PC (2006). N-3 polyunsaturated fatty acids, inflammation, and inflammatory diseases . The American Journal of Clinical Nutrition, 83(6 Suppl), 1505S-1519S. https://doi.org/10.1093/ajcn/83.6.1505S
12. Cappuccio, FP, Cooper, D., D'Elia, L., Strazzullo, P., & Miller, MA (2011). S leep duration predicts cardiovascular outcomes: A systematic review and meta-analysis of prospective studies . European Heart Journal, 32(12), 1484‐1492. https://doi.org/10.1093/eurheartj/ehr007
13. Cappuccio, FP, D'Elia, L., Strazzullo, P., & Miller, MA (2010). Quantity and quality of sleep and incidence of type 2 diabetes: A systematic review and meta-analysis. Diabetes Care, 33(2), 414-420. https://doi.org/10.2337/dc09-1124
14. Cazzola, R., Russo-Volpe, S., Miles, EA, Rees, D., Banerjee, T., Roynette, CE, Wells, SJ, Goua, M., Wahle, KWJ, Calder, PC, & Cestaro, B. (2007). Age and dose dependent effects of an eicosapentaenoic acid-rich oil on cardiovascular risk factors in healthy male subjects . Atherosclerosis, 193(1), 159-167. https://doi.org/10.1016/j.atherosclerosis.2006.06.008
15. Ciubotaru, I., Lee, Y.-S., & Wander, RC (2003). Dietary fish oil decreases C-reactive protein, interleukin-6, and triacylglycerol to HDL-cholesterol ratio in postmenopausal women on HRT . The Journal of Nutritional Biochemistry, 14(9), 513-521. https://doi.org/10.1016/s0955-2863(03)00101-3