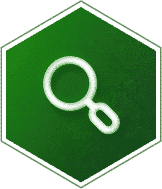 What is Vitamin E?
Although vitamin E is often thought of as a single compound, it is actually a group of eight fat-soluble compounds with powerful antioxidant effects (Office of Dietary Supplements – Vitamin E, nd)
Of these eight chemical forms, alpha-tocopherol best meets human dietary needs (PubChem, nd).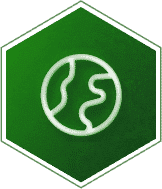 Where does it come from?
Vitamin E occurs naturally in certain foods, including seeds, nuts, some vegetables, and some fortified products. You can also take it as a dietary supplement.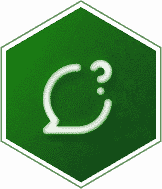 Why is it used?
It plays many roles in your body. It is perhaps best known for its antioxidant effects, which protect your cells from oxidative damage by neutralizing harmful molecules called free radicals. In addition, it is necessary for the proper functioning of the immune system and cell signaling (Office of Dietary Supplements – Vitamin E, nd)
That's why it's no surprise that research suggests that taking vitamin E supplements can benefit your health in several ways.
• May reduce markers of oxidative stress and improve antioxidant defenses
Oxidative stress is a condition that occurs when there is an imbalance between your body's antioxidant defenses and the production and accumulation of compounds called reactive oxygen species (ROS).
This can lead to cell damage and an increased risk of disease (Pizzino et al., 2017)
As vitamin E acts as a powerful antioxidant in the body, studies have shown that supplementation in high doses can reduce markers of oxidative stress and boost antioxidant defenses in certain populations (Aghadavod et al., 2018)
For example, a 2018 study in 54 people with diabetic nephropathy — kidney damage caused by high blood sugar — found that supplementing with 800 IU of vitamin E daily for 12 weeks significantly increased glutathione peroxidase levels. (GPx) versus placebo (Aghadavod et al., 2018)
GPx is a group of antioxidant enzymes that protect your cells from oxidative damage.
A 2021 study also showed that taking a combination of vitamin E and vitamin C daily for 8 weeks reduced markers of oxidative stress, such as ROS and malondialdehyde in women with endometriosis (Amini et al ., 2021)
• May reduce risk factors for heart disease
High blood pressure and high levels of blood lipids such as LDL (bad cholesterol) and triglycerides can increase the risk of developing heart disease.
Promisingly, research suggests that vitamin E supplements may help reduce risk factors for heart disease such as these in some people.
A 2019 analysis of 18 studies found that, compared to placebo treatments, vitamin E supplements significantly reduced systolic blood pressure, but not diastolic blood pressure – the upper and lower numbers of blood pressure measurements , respectively (Emami et al., 2019)
Some studies also show that taking vitamin E with omega-3 supplements can lower LDL and triglyceride levels in people with metabolic syndrome — a collection of conditions including high levels of fat in the blood. , which increase the risk of heart disease and other health problems (Asbaghi et al., 2019)
• May be beneficial for people with non-alcoholic fatty liver disease
(NAFLD)
NAFLD includes a number of conditions that cause fatty buildup in the liver in people who drink little or no alcohol.
According to research findings, vitamin E supplements may improve some aspects of the health of people with NAFLD.
A 2021 analysis of eight studies found that vitamin E supplementation reduced levels of the liver enzymes alanine aminotransferase (ALT) and aspartate aminotransferase (AST), lowered blood lipid levels and improved liver health in people with NAFLD (Vadarlis et al., 2021)
High levels of AST and ALT can indicate inflammation and liver damage in people with NAFLD, so lower levels are favorable.
• May help manage dysmenorrhea
Dysmenorrhea is a condition characterized by severe and frequent menstrual pain, such as cramping and pelvic pain.
Promisingly, research suggests that vitamin E supplements can reduce pain in women with this condition.
In a 2018 study of 100 women with dysmenorrhea, taking 200 IU of vitamin E daily relieved menstrual pain more than a placebo. The effects were even better when the vitamin was combined with an omega-3 supplement containing 180 mg of EPA and 120 mg of DHA (Sadeghi et al., 2018)
Additionally, a 2021 study showed that taking a combination of vitamin E and vitamin C daily for 8 weeks helped reduce the severity of pelvic pain and dysmenorrhea in women with endometriosis (Amini and al., 2021)
• Other potential health benefits
Vitamin E supplements have also been linked to several other health benefits:
May benefit skin health. Vitamin E supplements may be helpful for people with certain skin conditions, such as eczema. However, research is currently limited and further studies are needed to learn more about this potential benefit (Teo et al., 2021)
May benefit cognitive health. Maintaining optimal vitamin E levels and taking supplements may help protect against cognitive decline. But it is still unclear whether the supplements are beneficial for people with cognitive disorders like Alzheimer's disease (Browne et al., 2019; Lakhan et al., 2021)).
May be beneficial for the elderly. Because vitamin E plays an important role in health, including reducing inflammation and improving immune function, supplements may benefit people who have an increased requirement or do not get enough of it in their diet, such as some older people (Meydani et al., 2018)
May improve lung function. Studies have shown that vitamin E supplements may improve lung function and some asthma symptoms in children and adults (Burbank et al., 2018; Ghaffari et al., 2014; Hanson et al., 2016)

Discover other plants used in our products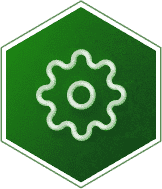 Bibliography
1. Aghadavod, E., Soleimani, A., Hamidi, G., Keneshlou, F., Heidari, A., & Asemi, Z. (2018). Effects of High-dose Vitamin E Supplementation on Markers of Cardiometabolic Risk and Oxidative Stress in Patients with Diabetic Nephropathy: A Randomized Double-blinded Controlled Trial. Iranian Journal of Kidney Diseases, 12(3), 156-162.
2. Amini, L., Chekini, R., Nateghi, MR, Haghani, H., Jamialahmadi, T., Sathyapalan, T., & Sahebkar, A. (2021). The Effect of Combined Vitamin C and Vitamin E Supplementation on Oxidative Stress Markers in Women with Endometriosis: A Randomized, Triple-Blind Placebo-Controlled Clinical Trial. Pain Research & Management, 2021, 5529741. https://doi.org/10.1155/2021/5529741
3. Asbaghi, O., Choghakhori, R., & Abbasnezhad, A. (2019). Effect of Omega-3 and vitamin E co-supplementation on serum lipids concentrations in overweight patients with metabolic disorders: A systematic review and meta-analysis of randomized controlled trials. Diabetes & Metabolic Syndrome, 13(4), 2525-2531. https://doi.org/10.1016/j.dsx.2019.07.001
4. Browne, D., McGuinness, B., Woodside, JV, & McKay, GJ (2019). Vitamin E and Alzheimer's disease: What do we know so far? Clinical Interventions in Aging, 14, 1303-1317. https://doi.org/10.2147/CIA.S186760
5. Burbank, AJ, Duran, CG, Pan, Y., Burns, P., Jones, S., Jiang, Q., Yang, C., Jenkins, S., Wells, H., Alexis, N., Kesimer, M., Bennett, WD, Zhou, H., Peden, DB, & Hernandez, ML (2018). Gamma tocopherol-enriched supplement reduces sputum eosinophilia and endotoxin-induced sputum neutrophilia in volunteers with asthma. The Journal of allergy and clinical immunology, 141(4), 1231-1238.e1. https://doi.org/10.1016/j.jaci.2017.06.029
6. Emami, MR, Safabakhsh, M., Alizadeh, S., Asbaghi, O., & Khosroshahi, MZ (2019). Effect of vitamin E supplementation on blood pressure: A systematic review and meta-analysis. Journal of Human Hypertension, 33(7), 499-507. https://doi.org/10.1038/s41371-019-0192-0
7. Ghaffari, J., Farid Hossiani, R., Khalilian, A., Nahanmoghadam, N., Salehifar, E., & Rafatpanah, H. (2014). Vitamin e supplementation, lung functions and clinical manifestations in children with moderate asthma: A randomized double blind placebo-controlled trial. Iranian Journal of Allergy, Asthma, and Immunology, 13(2), 98-103.
8. Hanson, C., Lyden, E., Furtado, J., Campos, H., Sparrow, D., Vokonas, P., & Litonjua, AA (2016). Serum Tocopherol Levels and Vitamin E Intake are Associated with Lung Function in the Normative Aging Study. Clinical nutrition (Edinburgh, Scotland), 35(1), 169‐174. https://doi.org/10.1016/j.clnu.2015.01.020
9. Lakhan, R., Sharma, M., Batra, K., & Beatty, FB (2021). The Role of Vitamin E in Slowing Down Mild Cognitive Impairment: A Narrative Review. Healthcare, 9(11), 1573. https://doi.org/10.3390/healthcare9111573
10. Meydani, SN, Lewis, ED, & Wu, D. (2018). Perspective : Should Vitamin E Recommendations for Older Adults Be Increased? Advances in Nutrition, 9(5), 533-543. https://doi.org/10.1093/advances/nmy035
11. Office of Dietary Supplements—Vitamin E. (nd). Retrieved June 28, 2022, from https://ods.od.nih.gov/factsheets/VitaminE-HealthProfessional/
12. Pizzino, G., Irrera, N., Cucinotta, M., Pallio, G., Mannino, F., Arcoraci, V., Squadrito, F., Altavilla, D., & Bitto, A. (2017) . Oxidative Stress: Harms and Benefits for Human Health. Oxidative Medicine and Cellular Longevity, 2017, 8416763. https://doi.org/10.1155/2017/8416763
13. PubChem. (nd). Vitamin E. Retrieved June 28, 2022, from https://pubchem.ncbi.nlm.nih.gov/compound/14985
14. Sadeghi, N., Paknezhad, F., Rashidi Nooshabadi, M., Kavianpour, M., Jafari Rad, S., & Khadem Haghighian, H. (2018). Vitamin E and fish oil, separately or in combination, on treatment of primary dysmenorrhea: A double-blind, randomized clinical trial. Gynecological Endocrinology: The Official Journal of the International Society of Gynecological Endocrinology, 34(9), 804-808. https://doi.org/10.1080/09513590.2018.1450377
15. Teo, CWL, Tay, SHY, Tey, HL, Ung, YW, & Yap, WN (2021). Vitamin E in Atopic Dermatitis: From Preclinical to Clinical Studies. Dermatology (Basel, Switzerland), 237(4), 553-564. https://doi.org/10.1159/000510653
16. Vadarlis, A., Antza, C., Bakaloudi, DR, Dooundoulakis, I., Kalopitas, G., Samara, M., Dardavessis, T., Maris, T., & Chourdakis, M. (2021). Systematic review with meta-analysis: The effect of vitamin E supplementation in adult patients with non-alcoholic fatty liver disease. Journal of Gastroenterology and Hepatology, 36(2), 311-319. https://doi.org/10.1111/jgh.15221