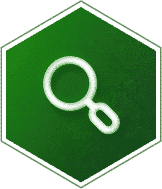 What is Chromium?
Chromium is a mineral that plays an important role in nutrient metabolism.
Many people take chromium in supplement form to improve blood sugar levels or prevent metabolic syndrome, a set of symptoms that increase the risk of heart disease and diabetes (Maret, 2019). Athletes and bodybuilders also commonly use chromium for its purported performance-enhancing benefits (Maret, 2019)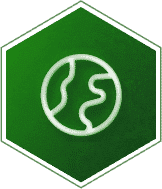 Where does it come from?
It is found naturally in a variety of foods, including broccoli, garlic, and potatoes (Office of Dietary Supplements – Chromium, nd; Vincent & Lukaski, 2018)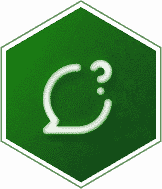 Why is it used?
Chromium is a trace element that plays a key role in the metabolism of proteins, fats and carbohydrates (Vincent & Lukaski, 2018)
For this reason, chromium supplements are commonly used to support blood sugar management in people with type 2 diabetes.
According to a review of 28 studies, chromium supplements were effective in improving fasting blood sugar, insulin resistance and hemoglobin A1C – a marker of long-term blood sugar control – in people with diabetes type 2 (Asbaghi et al., 2020)
However, according to research, chromium can help reduce triglyceride levels and increase HDL (good cholesterol) levels. It may also improve insulin sensitivity in people with type 2 diabetes (Di Bona et al., 2011; Hua et al., 2012; McKennon, 2000; Suksomboon et al., 2014)
By improving insulin sensitivity, chromium improves your cells' response to the hormone insulin, which your body needs to regulate blood sugar (Hua et al., 2012)
For this reason, people with type 2 diabetes may wish to add foods high in chromium to their diet.
Some research suggests that chromium supplements may also aid weight and body fat loss.
For example, a review of 19 studies concluded that chromium supplementation may help reduce body weight and body fat percentage in obese people, particularly when used for at least 12 weeks and in doses of at least 400 mcg per day (Tsang et al., 2019)
Chromium is also sometimes used by athletes and is believed to promote strength and endurance. (Williams, 2005)

Discover other plants used in our products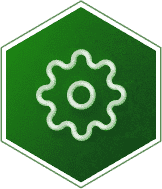 Bibliography
1. Asbaghi, O., Fatemeh, N., Mahnaz, RK, Ehsan, G., Elham, E., Behzad, N., Damoon, A.-L., & Amirmansour, AN (2020). Effects of chromium supplementation on glycemic control in patients with type 2 diabetes: A systematic review and meta-analysis of randomized controlled trials . Pharmacological Research, 161, 105098. https://doi.org/10.1016/j.phrs.2020.105098
2. Di Bona, KR, Love, S., Rhodes, NR, McAdory, D., Sinha, SH, Kern, N., Kent, J., Strickland, J., Wilson, A., Beaird, J., Ramage, J., Rasco, JF, & Vincent, JB (2011). Chromium is not an essential trace element for mammals: Effects of a "low-chromium" diet. Journal of Biological Inorganic Chemistry: JBIC: A Publication of the Society of Biological Inorganic Chemistry, 16(3), 381-390. https://doi.org/10.1007/s00775-010-0734-y
3. Hua, Y., Clark, S., Ren, J., & Sreejayan, N. (2012). Molecular Mechanisms of Chromium in Alleviating Insulin Resistance . The Journal of Nutritional Biochemistry, 23(4), 313‐319. https://doi.org/10.1016/j.jnutbio.2011.11.001
4. Maret, W. (2019). Chromium Supplementation in Human Health, Metabolic Syndrome, and Diabetes. Metal Ions in Life Sciences, 19, /books/9783110527872/9783110527872-015/9783110527872-015.xml. https://doi.org/10.1515/9783110527872-015
5. McKennon, SA (2000). Non-Pharmaceutical Intervention Options for Type 2 Diabetes: Complementary Health Approaches and Integrative Health (Including Natural Products and Mind/Body Practices). In KR Feingold, B. Anawalt, A. Boyce, G. Chrousos, WW de Herder, K. Dhatariya, K. Dungan, JM Hershman, J. Hofland, S. Kalra, G. Kaltsas, C. Koch, P. Kopp , M. Korbonits, CS Kovacs, W. Kuohung, B. Laferrère, M. Levy, EA McGee, … DP Wilson (Eds.), Endotext. MDText.com, Inc. http://www.ncbi.nlm.nih.gov/books/NBK279062/
6. Office of Dietary Supplements—Chromium . (nd). Retrieved June 30, 2022, from https://ods.od.nih.gov/factsheets/Chromium-HealthProfessional/
7. Suksomboon, N., Poolsup, N., & Yuwanakorn, A. (2014). Systematic review and meta-analysis of the efficacy and safety of chromium supplementation in diabetes . Journal of Clinical Pharmacy and Therapeutics, 39(3), 292-306. https://doi.org/10.1111/jcpt.12147
8. Tsang, C., Taghizadeh, M., Aghabagheri, E., Asemi, Z., & Jafarnejad, S. (2019). A meta-analysis of the effect of chromium supplementation on anthropometric indices of subjects with overweight or obesity . Clinical Obesity, 9(4), e12313. https://doi.org/10.1111/cob.12313
9. Vincent, JB, & Lukaski, HC (2018). Chromium. Advances in Nutrition (Bethesda, Md.), 9(4), 505-506. https://doi.org/10.1093/advances/nmx021
10. Williams, MH (2005). Dietary Supplements and Sports Performance: Minerals . Journal of the International Society of Sports Nutrition, 2(1), 43‐49. https://doi.org/10.1186/1550-2783-2-1-43